How do you write 50,000 words? One word at a time.
I wrote 1k tonight. Not enough to catch up or even keep up. But I'm somewhat still keeping pace behind the suggested average: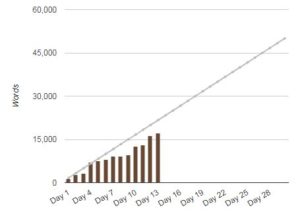 Again, not perfect. And not where I should be. I was actually ahead one day! But alas that was short lived. But…I'm still plodding along. Which is what this month is about. Endurance. And being very tired of writing.